Seichim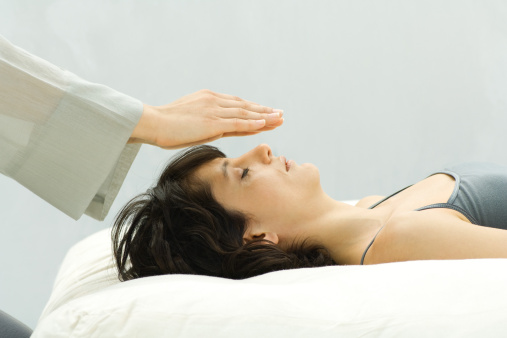 Seichim is the original full power Tibetan system for connecting with living light energy. The feminine power of Seichim balances the masculine energy of Reiki. Seichim can completely balance and harmonise a persons physical, emotional, mental and spiritual bodies.
SEICHIM
Seichim (pronounced Saysheem) comes from the Egyptian word Sekhem (Saykime) which when translated into English means "The Power of Powers" Seichim is Living Light Energy and is about balance, harmony and unconditional love.
Seichim is an ancient and sacred advanced form of hands on healing, having sounds and symbols and it is said to be the parent energy of all hands on healing systems. It was rediscovered in the early 1980's by an American, Patrick Zeigler.
Seichim and Reiki Work Together as a Healing Matrix
Seichim and Reiki are stand alone healing systems that until recently have been applied separately. Reiki and Seichim work together as a unified duality of sacred healing energies to completely balance and harmonise a persons physical, emotional, mental and spiritual bodies. This expands the individual's capacity to carry more light and love and anchors and grounds the essential life force within his or her energy system.
What is involved in a Seichim treatment?
A consultation is required at your first treatment; this ensures Seichim is right for you. The recipient lies on a couch or in a comfortable seated position. They remain fully clothed at all times. The therapist places their hands on or above the recipient and uses a sequence of hand positions over the whole body. Each hand position can be held for 3 to 5 minutes. A Seichim session lasts approximately 1 hour and treats the whole person rather than specific symptoms. It can be given anytime, anywhere as no special equipment needed.
What are the benefits of Seichim?
Seichim may help many aliments including the sample list below:
Releases blocked energy, promotes relaxation and reduces stress.
Helps to cleanse the body of toxins both energetic and physical.
Brings about a feeling of well-being.
Brings more joy
Love of living
Higher levels of energy and vitality
Greater creativity
Increased mental clarity and focus
Improved relationships
Greater sense of connection and purpose
Seichim energy goes wherever it is needed in the body and can do no harm and cannot be used for any harmful purpose.
Seichim heals holistically (physical, emotional, mental and spiritual).
Other uses for Seichim
Children
Children seem to absorb the energy quicker and therefore, treatments may not last very long.
Animals and Plants
Most animals love receiving Seichim and will move on once they have had enough. Similar hand positions are used to those on humans. Secihim can also be sent from a distance. Plants also respond effectively to Seichim. Like humans and animals, they have a life force which responds to Seichim energy.
Price: For a 1 hour treatment of Seichim £50.00
Seichim can be carried out either by in-person or online/virtual appointment (send distance Seichim)
Note: Seichim is not a substitute for medical treatment nor is it a diagnostic system. Always consult a GP or other health professional for medical attention and advice.
Our Location

27 Newtown Road,
Cloughogue,
Newry,
Co. Down
BT35 8NN
N. Ireland
Testimonials
"I've had Reflexology with Anne-Marie before. Thought I'd try Reiki and so I got a combo treatment of both. It was amazing, another level of relaxation. Plus they are a great way to try other treatm..."
Sitemap