Sports Massage Therapy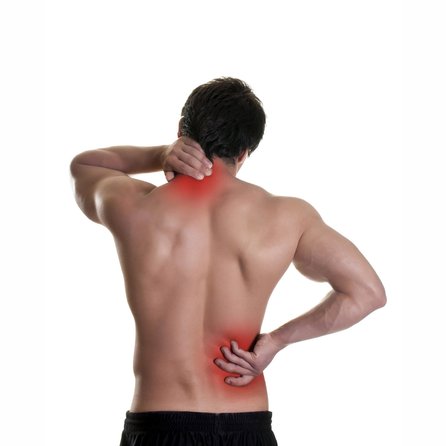 Unlike deep tissue massage, sports massage uses assessment before treatment, likely focusing on specific areas if required and more active client involvement using passive and active soft tissue release techniques.
Sports Massage Therapy
Sports Massage Therapy will typically involve a range of movement and joint tests before treatment and can focus on specific areas for the entire session if required. It will likely be more active client involvement using passive and active soft tissue release techniques, i.e. movement of limbs by the therapist and client during soft tissue release techniques. Gavin will typically weave other therapies into the session such as Connective Tissue Release and targeted Trigger Point work. Please wear shorts to your treatment.
What is involved in a sports massage treatment?
A consultation is required before/at your first treatment; this ensures sports massage is right for you. Typically, a sports massage is concentrated on specific painful areas. The massage therapist used their thumbs, fingertips, knuckles, hands, elbows, and forearms during the massage. Unlike a relaxing massage, during a sports massage the therapist requires feedback from the client. Muscle testing is used to assess your muscles and range of movement.
At certain points during the massage, most people find there is usually some discomfort and pain. It is important to tell the massage therapist when things hurt and if any pain you experience is outside your comfort range. There is usually some stiffness or pain after a sports massage, but it should subside within a day or so. Every treatment is tailored to the recipient's needs and towels are used to ensure your modesty, although we do suggest you wear shorts to your sports therapy session. Oils can be used during the treatment too.
What are the benefits of deep tissue massage?
Sports massage can be of specific help to:
Athletes or occasional sports enthusiast
Individuals with chronic joint or muscle injuries
Individuals that perform repetitive work that cause considerable strain on muscles and joints
Individuals who suffer from stress
Sports massage can help many aliments and usually focuses on a specific problem such as:
Chronic pain
Limited mobility
Recovery from injuries (e.g. whiplash, falls, sports injury)
Repetitive strain injury, such as carpal tunnel syndrome
Postural problems
Muscle tension or spasm
Price: For a 1 hour treatment of sports massage therapy £50.00
For an hour and a half treatment of sports massage therapy £75.00
Note: Sports massage therapy is not a substitute for medical treatment nor is it a diagnostic system. Always consult a GP or other health professional for medical attention and advice.
Our Location

27 Newtown Road,
Cloughogue,
Newry,
Co. Down
BT35 8NN
N. Ireland
Testimonials
"I've had Reflexology with Anne-Marie before. Thought I'd try Reiki and so I got a combo treatment of both. It was amazing, another level of relaxation. Plus they are a great way to try other treatm..."
Sitemap