Hot Stone Massage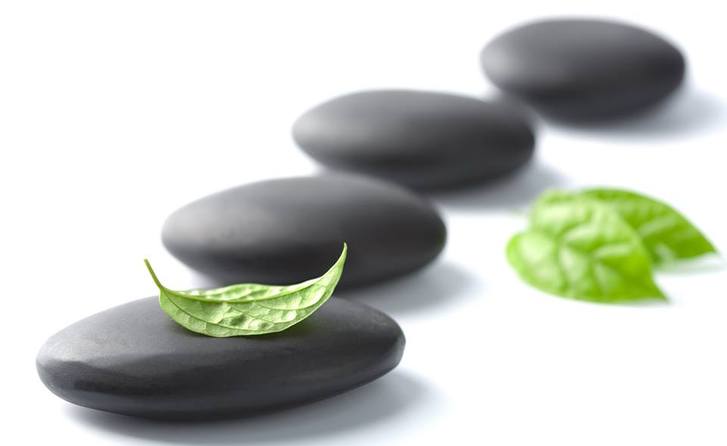 Hot and cold stone massage therapy melts away tension, eases muscle stiffness and increases circulation, metabolism and reduces inflammation. Using hot stones promotes deeper muscle relaxation through the placement of smooth, water-heated stones at key points on the body, which may relieve chronic pain and reduce stress.
Hot Stone Massage
Hot stones are used to massage the body and provides direct heat to relaxes muscles, allowing the therapist access to deeper muscle layers. Combining hot stone techniques with a full body massage gives a very healing and effective experience. The hot stones also expand blood vessels, which encourages blood flow throughout the body. Receiving a hot stone massage has a sedative effect that can relieve chronic pain, reduce stress and promote deep relaxation.
What is involved in a hot stone massage treatment?
A consultation is required at your first treatment; this ensures hot stone massage is right for you. Typically a hot stone massage is deeply relaxing and the heat from the stones is released deep into the muscles, greatly enhancing the massage. Warm essential oils are used to help nourish the skin and allow a smooth continuous flowing movement with the stones. The hot stones are used as an extension of the therapists hands and it is said that one stroke with a heated stone is equivalent to ten normal massages strokes!
Placement stones can be used at areas of pain, e.g. neck, shoulder or back during the massage. Hot stones are placed in your hands during the massage to allow you to drift off into a warm comfortable state.
Cold stones can also be used during the massage along with hot stones to increase circulation and move fluids within the body and reduce inflammation. The use of hot and cold stones together generate a healing, cleansing and nourishing effect due to the alternate constriction and dilation of the blood vessels. A combination of hot and cold stones are also used on the face to give a soothing mini facial effect. Cold stones give a toning and strengthening response to several body system including the immune system.
The hot stones are regulated at a comfortable temperature, but everyone is different and so it is important to tell the massage therapist if you experience hot or cold temperatures outside your comfort range. Every treatment is tailored to the recipient's needs and towels are used to ensure your modesty.
What are the benefits of hot stone massage?
Hot stone massage can be of specific help to:
Decrease pain perception
Decrease in muscle spasm
Decease in muscle stiffness
Increase in local inflammation response
Hot stone massage has many physical benefits such as:
Increase in respiratory rate
Increase in circulation
Increase in heart rate
Increase in metabolism
Increases flexibility in joints, aiding in easier mobility and movement
Enhanced immune system
Decrease in blood pressure, stress, fatigue and tension
Sedative effects
Price: For a 1 hour relaxing treatment of hot stone massage £60.00 (Half Body)
1.5 hour treatment of hot stone massage £80.00 (Full Body)
Note: Hot stone massage is not a substitute for medical treatment nor is it a diagnostic system. Always consult a GP or other health professional for medical attention and advice.
Our Location

27 Newtown Road,
Cloughogue,
Newry,
Co. Down
BT35 8NN
N. Ireland
Testimonials
"I've had Reflexology with Anne-Marie before. Thought I'd try Reiki and so I got a combo treatment of both. It was amazing, another level of relaxation. Plus they are a great way to try other treatm..."
Sitemap