Reflexology Diploma (Level 3)
Reflexology Diploma (Level 3)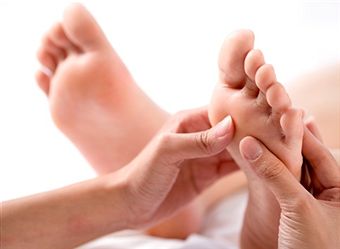 This is a level 3 practitioner diploma in Reflexology including Anatomy, Physiology & Pathology.
Course Details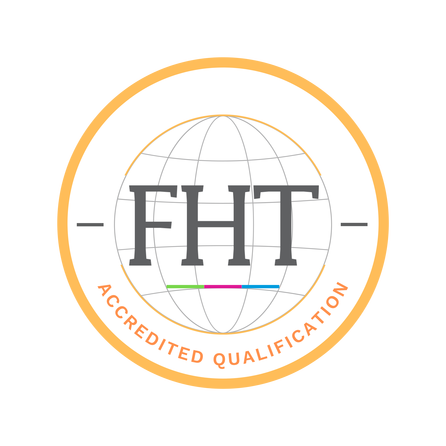 What is Reflexology?
Reflexology is a science that teaches that every gland, organ and part of the body is reflected in the feet, hands and face and that by working on these areas, balance is restored to the body. It balances body systems, relaxes tension, improves blood supply and brings about relaxation. For more information on Reflexology as a treatment, see our Reflexology page.
Prerequisites - None , but you must be aged 16 or over

Duration - 9 months Time: 9am-4:30pm

Weekend or weekday course options available.
Small in-class learning - max 6 students (and online Anatomy, Physiology & Pathology, FHT Approved)
Cost - £860.00 (instalment options available) includes exam fees. Please note, your place on this course is confirmed once a deposit is paid (£160).
Accreditation - FHT (Federation of Holistic Therapists) accredited
This course content follows the National Occupational Standards (NOS) and the Core Curriculum (CC) for Reflexology.
Assessments/Exams: There are ongoing assessments in class and case studies. Final written and practical exams on the theory and practice of Reflexology assessed by an external FHT assessor. Online Anatomy and Physiology ongoing assessments and final theory exam.
Course Materials - all course materials are provided, including a hard copy manual, extra hand outs, couches, towels, oils.
What you need to bring to class - therapist tunic/uniform or comfortable clothing, lunch and a willingness to learn!
Dates for 2023/2024
| | |
| --- | --- |
| Weekend Dates (Sat & Sun) | Weekday Dates (Wednesdays) |
| Sat 23rd & Sun 24th September 2023 | Wed 4th & Wed 11th October 2023 |
| Sat 21st & Sun 22nd October 2023 | Wed 8th & Wed 15th November 2023 |
| Sun 19th November 2023 | Wed 13th December 2023 |
| Sun 10th December 2023 | Wed 10th January 2024 |
| Sun 21st January 2024 | Wed 7th February 2024 |
| Sun 18th February 2024 | Wed 6th March 2024 |
| Sun 24th March 2024 | Wed 3rd April 2024 |
| Sun 21st April 2024 | Wed 8th May 2024 |
| Sun 19th May (Exam) | Wed 5th June 2024 (Exam) |
Course Tutor
Anne-Marie McQuaid (MFHT AOR ARR CNHC IFPA)
An experienced
therapist, running her own busy complementary therapy business for over 12 years.
Lislea Community Shed (for first 2 weekends), 7 Mountain Road, BT35 9UG
Airmid Therapies (for all Wednesday and Sunday classes), Newry, 27 Newtown Road, Cloughogue, Newry, Co. Down
Practical and theory classes

Online Anatomy, Physiology & Pathology and related exam (FHT Approved)

Course manual, extra course worksheets & consultation forms

Assessment and marking of case studies

FHT exam fees

Class materials – oils, waxes, couch roll, towels, couches, pillows, blankets

Pre assessments and any additional classes, if required

Ongoing (email or phone) student support and supervision throughout the course

Any external speakers/experts
Level 3 Reflexology Course Syllabus
Introduction

Course Objectives
Body Mechanics

History and principles of Reflexology

Zone Therapy and Referral Areas

What is Reflexology

How Reflexology works

Benefits of Reflexology/Foot Massage

Other Complementary Therapies
Contraindications

Client Consultation

Consultation Form

GP Referral Letter
Hygiene

Preparing your Work Area

Health & Safety
Professional Ethics

Insurance

GDPR/Data Protection/Client Confidentiality

Aftercare Advice

Nutrition/Lifestyle

Marketing Advice

Different types of marketing and their pros and cons

Business Advice

Options after qualifying

Market Research

Business Help & Advice
Anatomy, Physiology & Pathology (completed online)
o The Integumentary System (Skin, Hair & Nails)
o The Skeleton System
o The Muscular System
o The Nervous System
o The Endocrine System
o The Respiratory System
o The Circulatory/Cardiovascular System
o The Lymphatic System
o The Digestive System
o The Urinary/Renal System
o The Reproductive System
Contagious Conditions

Structure and Function of the Foot
Reflexology Techniques

Reflexology Foot Routine

Reflexology Helper Areas

Reflexology Hand Routine
Training on Manual Handling Techniques (by external clinician/OT)

Joint Protection for Therapists Hands (by external clinician/OT)
Recommended Reading

Additional Resources List

Further Course Recommendations
Our Location

27 Newtown Road,
Cloughogue,
Newry,
Co. Down
BT35 8NN
N. Ireland
Testimonials
"I've had Reflexology with Anne-Marie before. Thought I'd try Reiki and so I got a combo treatment of both. It was amazing, another level of relaxation. Plus they are a great way to try other treatm..."
Sitemap